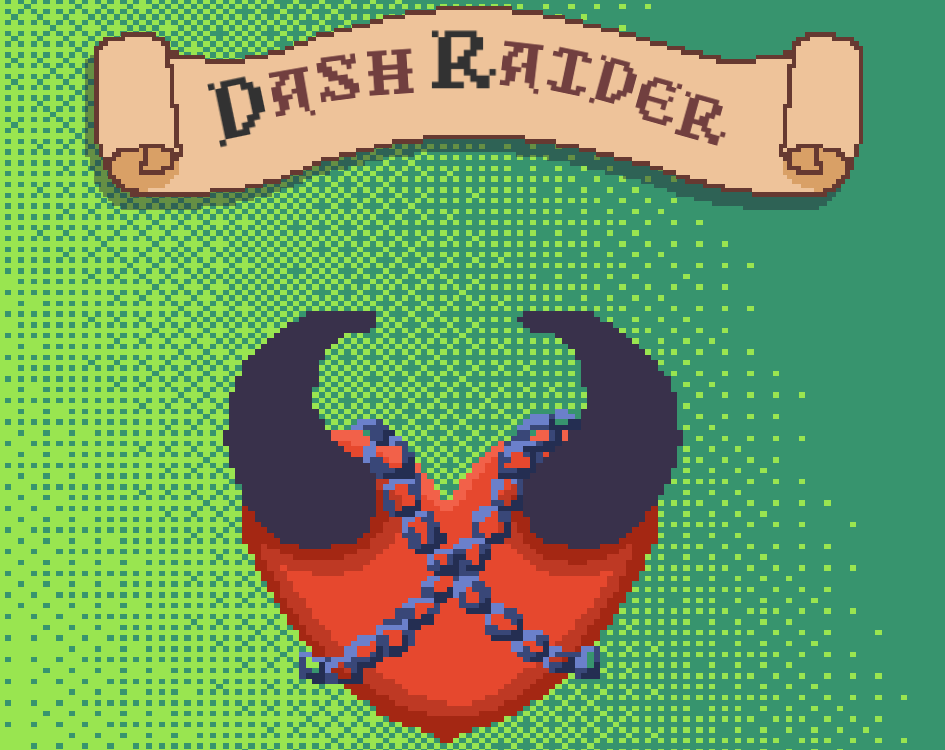 DashRaider
A downloadable DashRaider for Windows
What is DashRaider ?

DashRaider is mainly a puzzle/action game.
In DashRaider you play the raider, your goal is to go through the dungeon, by completing every room by dashing.
Be aware however, that your number of dashes are limited, and so is your health.
The dungeon has many three floors with five rooms each for you to explore and complete.
Please launch using "fantastic" settings, as other settings compress textures and sprites.
DashRaider was made in under a week in the context of our studies, and has not been worked on more since.
Default Controls:
ZQSD - move
left Click(hold) - charge dash
left Click(release when dash charged) - dash towards the mouse position
R - Reset room
Escape - Pause
Software Used:

- Unity
- Visual Studio
- Krita (sprites and animation
- MagicaVoxel (voxel models)
- Aseprite (sprites and animation)
- Bosca Ceoil (music)
Install instructions
Download
Extract the .zip file
Open the .exe
Play